42nd Street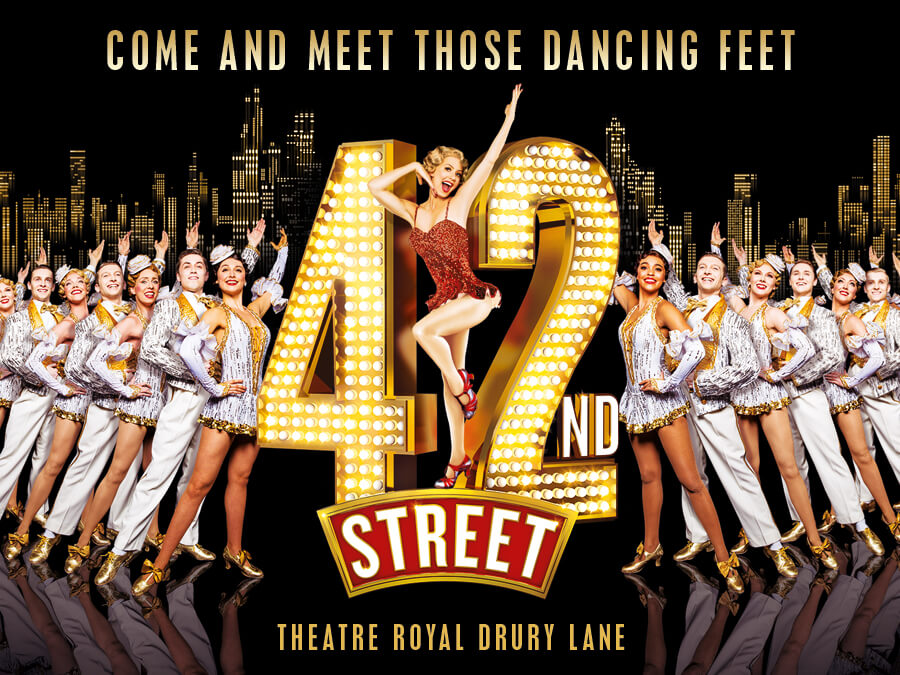 Trip date :

Wednesday 11th of July @ 7:30 pm

Cost :

£56.50

Tickets remaining :

Sold out, call us to enquire about cancellations

Travel via :

Route 1
Get Tickets
Buy ticket online below
Or call us on 01227 456 331 and complete over the phone
This joyous revival of a classic Broadway musical has taken the Theatre Royal Drury Lane by storm! After originally opening on Broadway in 1980 produced by David Merrick and directed by Gower Champion, the musical won the Tony Award for Best Musical and ran for 3,486 performances to January 1989. A West End production opened at the Theatre Royal Drury Lane on 8 August 1984 and went on to win the Olivier Award for Best Musical.
Featuring a score by Harry Warren and Al Dubin and book by Michael Stewart and Mark Bramble, the musical is based on the novel by Bradford Ropes and the subsequent 1933 Hollywood film adaptation of the same name. A classic backstage musical, the show follows famed director Julian Marsh as he attempts to put on a brand new musical production during the height of the Great Depression. Peggy Sawyer, an unknown chorus girl, gets her big break and goes out on the stage a "youngster" and comes back a "star". With a classic score of musical theatre standards including "We're in the Money", "Lullaby of Broadway", "42nd Street" and "About a Quarter to Nine", this heart-warming musical provides exceptional tap routines and classic comedy.
This new production is directed by Mark Bramble, choreographed by Randy Skinner and will feature scenic design by Douglas W Schmidt and costume design by Roger Kirk.
Comments
Comments