Charlie & The Chocolate Factory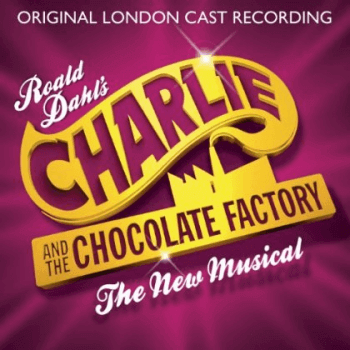 Trip date :

Wednesday 19th of October @ 7:30 pm

Cost :

£47.50

Tickets remaining :

Sold out, call us to enquire about cancellations

Travel via :

Route 1, Route 2
Get Tickets
Buy ticket online below
Or call us on 01227 456 331 and complete over the phone
Charlie and the Chocolate Factory is a page-to-stage adaptation based on the 1964 children's classic book of the same name by Roald Dahl. Roald Dahl stroked the magical pen of his imagination to express the heavenly world of fantasy from a child's perspective. And so from the imaginative world of fantasy came a surprising twist as the traditional tales of prince and princesses were cast aside to make room for a more delicious one… a heavenly, scrumptious, delicious and delightful tale of a chocolate factory.
Charlie and the Chocolate factory musical features the adventures of young Charlie Bucket, who belongs to a very poor family but one day gets extremely lucky to find a golden ticket in his chocolate that takes him to a whole new world of fantasies. The ticket becomes the key to get inside the chocolate factory of Willy Wonka- the great chocolate maker of his time.
Directed by Academy Award® winner Sam Mendes, the 50 years old fantasy tale has been molded and mended to suit best the needs of stage adaptation. With amazing and ingenious stage craft the magical land of fantasy has been made into a reality live onto the West End stage where the tasty chocolate fields, the cheeky squirrels army and the eye catching Oompa Loompas along with the pint-and-a-half-sized factory workers all attract the attention of the audiences away from the very tempting chocolate-made goodies.
With music by Marc Shaiman, lyrics by Scott Wittman and Marc Shaiman (Grammy® winners for Hairspray; Smash), the musical has a book by award-winning playwright and adaptor David Greig (The Bacchae; Tintin In Tibet), set and costume designs by Mark Thompson (Mamma Mia!; One Man, Two Guvnors) and choreography by Peter Darling (Billy Elliot The Musical; Matilda The Musical).
Book cheap Charlie and the Chocolate Factory tickets to Theatre Royal Drury Lane to witness this spectacular musical which is a genuine eye pleaser and is choc-full of fantastical treats to dazzle your senses.
Important Note: Charlie and the Chocolate Factory is recommended for a general audience. As an advisory to adults who might bring young people, the show is suitable for ages 6 and up. All persons entering the theatre, regardless of age, must have a ticket. Babes-in-arms are not admitted to the auditorium. Anyone under the age of 3 years will not be allowed entry into Charlie and the Chocolate Factory.
Comments
comments
Comments
comments