The Book of Mormon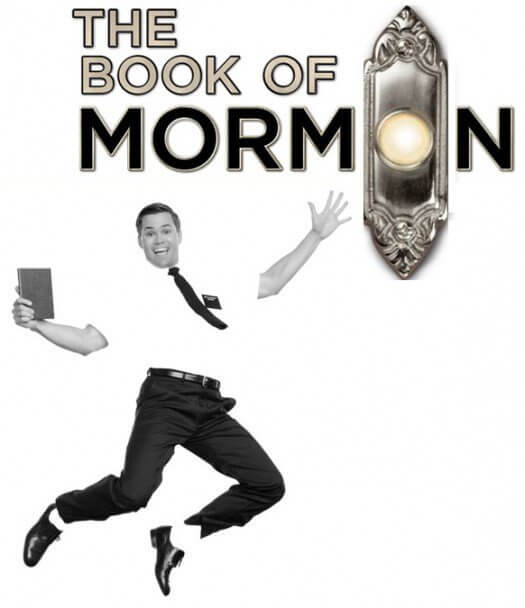 Trip date :

Thursday 29th of March @ 7:30 pm

Cost :

£69

Tickets remaining :

Sold out, call us to enquire about cancellations

Travel via :

Route 1, Route 2
Get Tickets
Buy ticket online below
Or call us on 01227 456 331 and complete over the phone
The Book of Mormon, is written by the creators of South Park Trey Parker and Matt Stone and the co-creator of Avenue Q, Robert Lopez. The Book of Mormon follows the story of two young Mormon missionaries working to spread the word of the Latter Day saints to the locals in a small town in Uganda.
★★★★★ "It's hilarious. God have mercy upon my soul" The Sunday Telegraph
★★★★ "The asteroid that wiped out the dinosaurs was scarcely more of a hit" Time Out
★★★★★ "Foul-mouthed, funny and wild. Terrifically entertaining" Metro
★★★★ "Fearlessly stuffed with foul expletives, full-frontal filth, profound political incorrectness and blasphemy. Screamingly entertaining" The Mail on Sunday
★★★★ "South Park creators Trey Parker and Matt Stone have breathed new life into musical theatre. I watched the entire show with my mouth hanging open" Daily Star
Book The Book of Mormon tickets now!
Comments
Comments