Thriller Live!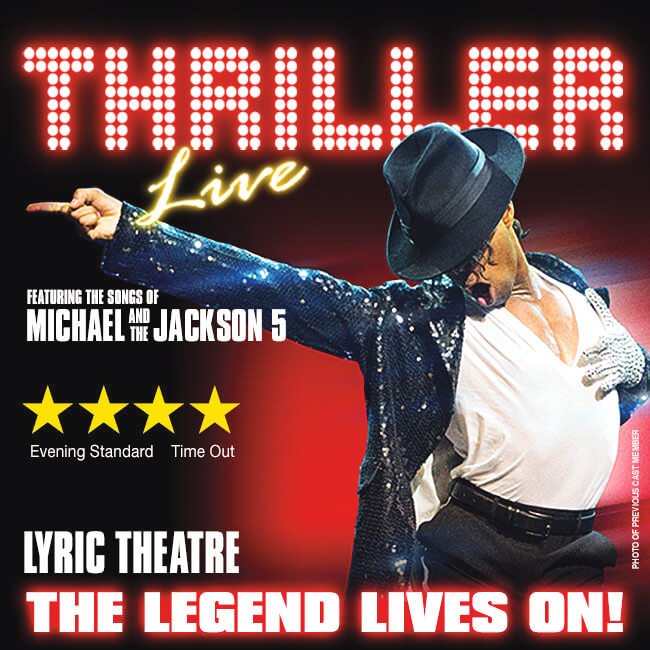 Trip date :

Thursday 19th of December @ 7:30 pm

Cost :

£60

Tickets remaining :

18

Travel via :

Route 1
Get Tickets
Buy ticket online below
Or call us on 01227 456 331 and complete over the phone
Michael Jackson could be argued as one of the greatest all-around performers the world has ever seen. Hailed the "King of Pop", his voice can be heard on countless records from the '60s onward to recent tracks including "Don't Matter to Me" that feature his singing posthumously. It's no surprise then that the tracks of Michael Jackson are at the centre of their own West End production; Thriller Live. So, if you love Michael Jackson and want to enjoy a few hours at the theatre seeing his songs performed live, then you'll love this thrilling show!
What better way to celebrate Michael Jackson's career than in an eye catching spectacle like Thriller Live. Over the course of two hours, you'll be treated to stellar performances of his greatest hits. Learn your "ABC"s in the days of the Jackson 5, "Blame It On The Boogie" and "Don't Stop 'Til You Get Enough" in this exciting show, where a cast of vocalists and dancers lead the celebration.
Comments
Comments